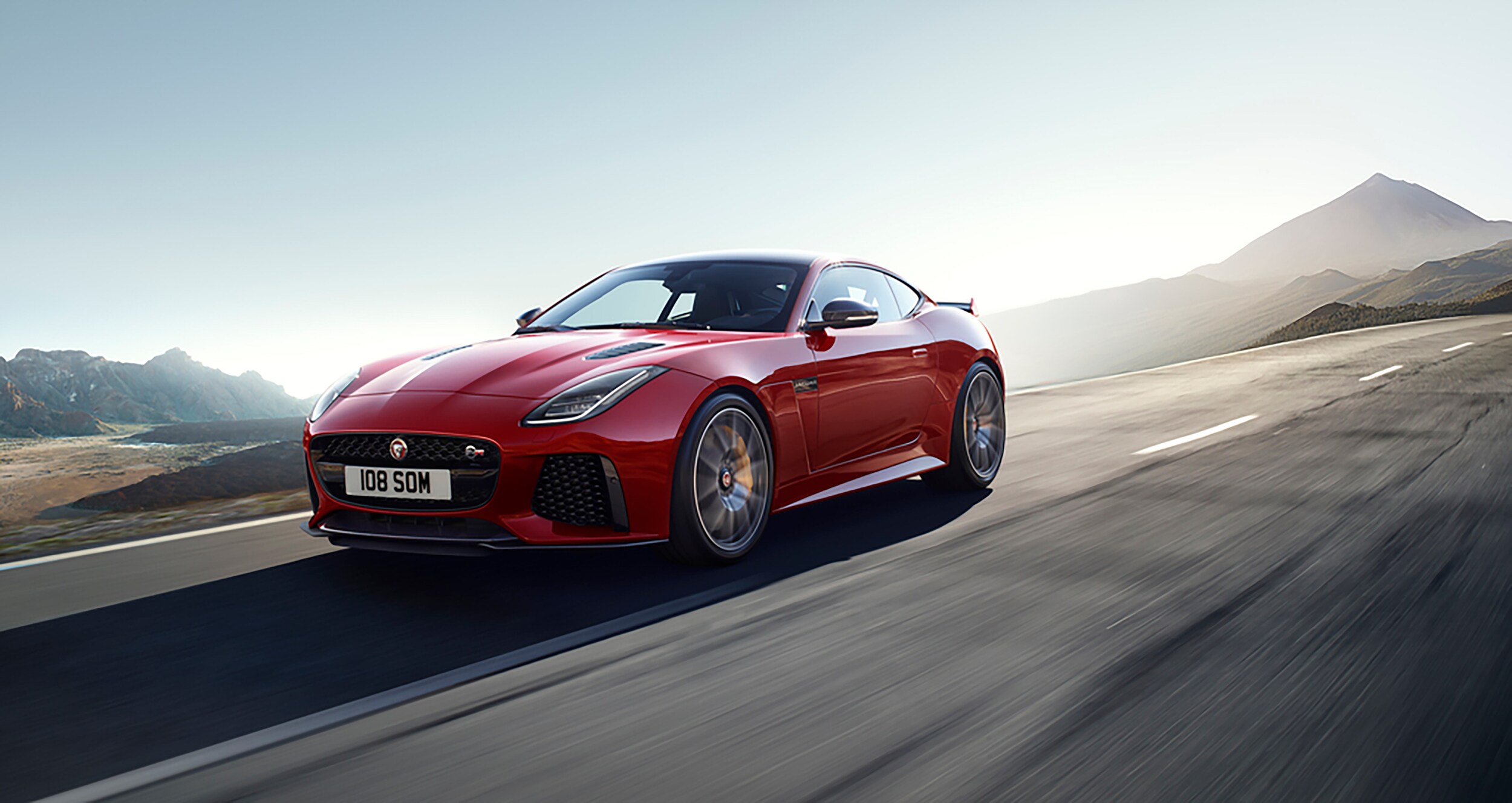 Lightning-quick acceleration and snazzy new styling highlight the new Jaguar F-Type, a luxury sports car with superior performance for San Juan, TX drivers. Swing by Jaguar San Juan Texas to take one of these new Jaguar cars for a test drive.
Plenty of New Features for McAllen, TX Drivers to Enjoy in 2021 Jaguar F-Type
New is the name of the game when it comes to the 2021 Jaguar F-Type. This sports car features a new hood, headlights and bumpers to enhance its elegant appearance. McAllen motorists can drive the Jaguar F-Type as a coupe or convertible. The coupe has a cargo capacity of 14.4 cubic feet, while the convertible has a 7.3 cubic-foot trunk. There's also a new 12.3-inch digital instrument panel that replaces the traditional analogue gauges.
Go from Standstill to 60 Miles Per Hour in a Blink
The F-Type R model has Jaguar-like speed and acceleration, allowing Mission motorists to reach 60 mph in a mere 3.5 seconds. Other Jaguar F-Type models are still blazing, clocking 60 in a hair over five seconds.
On the low end, the Jaguar F-Type still packs plenty of power thanks to a 2.0-liter turbocharged inline-4 producing 296 horsepower and 295 pound-feet of torque. The base model, the P300, is rear-wheel-drive oriented and gets 23/30 (city/highway) miles per gallon. Other models are equipped with all-wheel drive.
A supercharged 3.0-liter V6 engine takes over the mid-trim, accounting for 380 horsepower and 339 pound-feet of torque. The new F-Type R model, which received new air suspension arms and knuckles, is the most potent of the trio, packing 575 horsepower and 516 pound-feet of torque thanks to its 5.0-liter supercharged V8 engine.
Jaguar F-Type Trim Levels
Pharr, TX customers can pick out one of three Jaguar F-Type models.
Jaguar F-Type P300
Jaguar F-Type P380 R Dynamic
Jaguar F-Type R
Browse Our New Jaguar F-Type Inventory Near Brownsville, TX
No matter how much performance Harlingen, TX drivers require, the Jaguar F-Type can satisfy your sports car wish list. Visit Jaguar San Juan Texas to shop our selection of Jaguar F-Type coupes and convertibles. We know you'll be grinning from ear to ear behind the wheel of one of our luxury sports cars.